YIN YOGA TEACHER TRAINING OVERVIEW
THE YIN YOGA TEACHER TRAINING PROGRAM WILL PROVIDE:
This program follows the standards outlined by Yoga Alliance for each of the 5
educational categories. A robust manual will be provided. To receive a certificate of completion, students will need to complete the graduation requirements (including homework and open book questions). After completing the graduation requirements, students will receive a certificate of completion that counts towards Continuing Education Units with Yoga Alliance or the hours will count towards Karma Teacher's 300hr Yoga Alliance program. Students may teach yin yoga if they are already a 200/300/500 Yoga Alliance certified teacher.
Each day is a blend of a class, meditation, breathwork, presentations and hands
on exploration of the following topics.

What is Yin?
• Origins of yin yoga
• Difference between passive and active yoga practices, yin & restorative yoga
• Benefits and principles of yin
Philosophy
• Meaning of Yin - Intro to yin/yang relativity
• Learning to listen, the art & benefits of slowing down & doing less
Yin Poses for the Lower & Upper Body
• Yin poses for the hips & legs
• Yin & restorative poses for the spine
• Find your unique shape and guide others into finding theirs
• How to support the body with and without props
Anatomy
• Key joints, bones & tissues & how they are affected by yin poses for the
lower & upper body
• How skeletal variation influences the shape of a pose
• What are you feeling? Identify the feeling of tension and compression to
understand & respect what is preventing you from moving further
Pranayama & Meditation
• How to weave various breath & meditation techniques into your yin practice
and into your teachings
Teaching Methodology
• Sample routines to use in your personal yin practice or teaching others
• Class structure and sequencing for yin or yin fusion classes
• Atmosphere of a yin class – pace, vocabulary, voice, and music
• How to support students with various needs
• Practicum for those interested in teaching
Come learn the art and benefits of slowing down. This foundational program will immerse you in all things yin – philosophy, anatomy, poses, breath and
meditations used in this quiet practice. The awareness that you will cultivate
from this style of yoga, will inform other yoga & meditations practices, types of
exercise and show you how to find your center among the busyness of life.
About the instructor
Lucy St. John is an inspiring Yoga and Vedic teacher in Vancouver BC. She started practicing yoga in 1998 and she brings a contemporary approach to an ancient tradition. Her classes are full of laughter, stories,mindfulness, and breath. She writes a monthly blog and has taught in yoga studios in California, Costa Rica, Tobago, Vancouver, Winnipeg and the Gulf Islands in BC. She teaches Hatha, Vinyasa, Yin, Pelvic Floor, Pain Care yoga and Acroyoga. She is Yoga alliance certified with over 1000+ hours of training.
She has taught 200 HR teacher trainings and specialty workshops since 2013.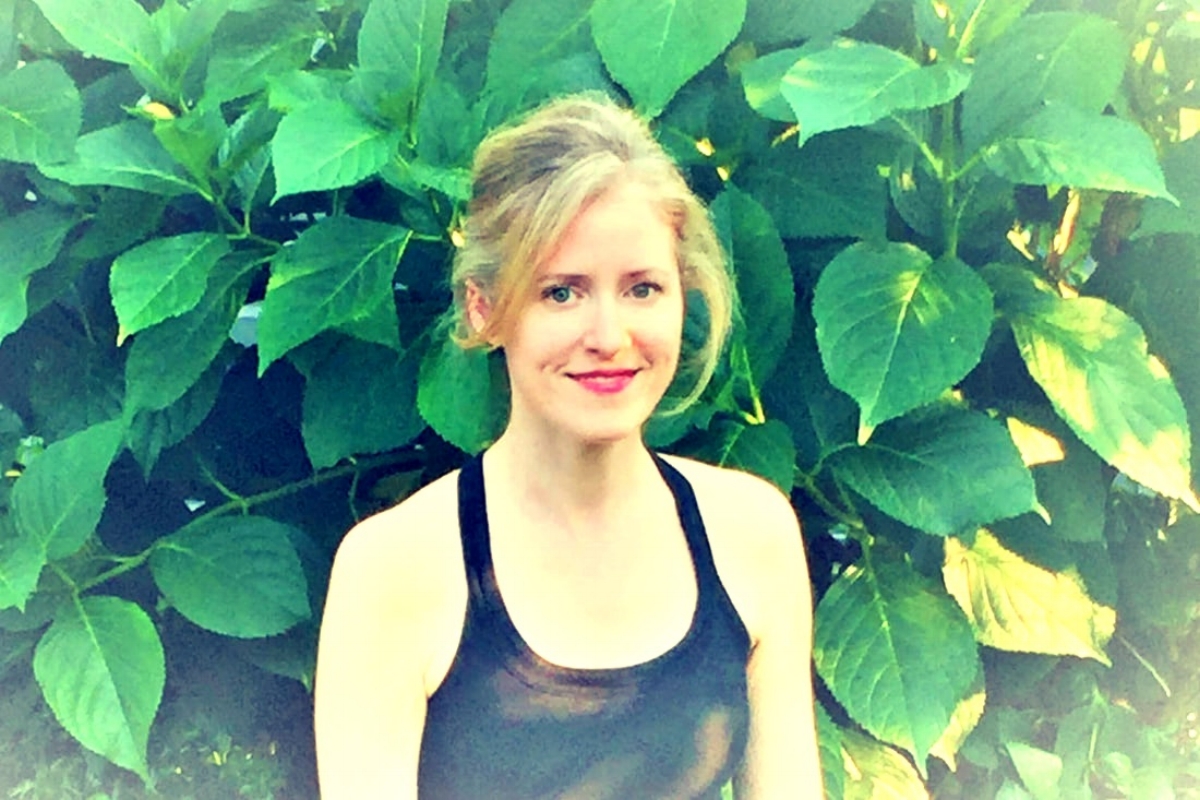 Ara Cusack has been practicing and teaching yoga for almost 20 years and as well as being an active yoga teacher, she is a Continuing Education provider and Teacher Trainer with Yoga Alliance (E-RYT 500 & YACEP). Ara has 5000 + hours of training and teaching experience in hatha, yin, restorative, vinyasa flow, meditation, anatomy, kundalini, prenatal, qigong, and Reiki.
COURSE DETAILS:
OPTION 1: $650 + GST (INCL. DISCOUNT ON 40HR ENERGY MODULE)
OPTION 2: $550 + GST
KARMA GRADUATE PRICING AVAILABLE
PARTIAL SCHOLARSHIPS AVAILABLE
REGISTRATION CLOSES APRIL 1ST, 2018
SPACE IS LIMITED
Energy Body Yin, Qigong, Chakras, Myofascial - 40 hour program
May 17 - 21
(8 hours per day, will include 80 minutes break - 1 hr lunch and remaining minutes quick breaks)
In addition to enhancing your personal connection to yin yoga, this program is
also designed for yoga teachers and wellness professionals who would like to take this learning and teach yin classes or incorporate aspects into their wellness services.

Explore the yin side with us & become yinspired.
This program counts towards Karma Teacher's 300hr Yoga Alliance program. If
you are already a registered yoga teacher with Yoga Alliance and not a part of the 300 hr, you may also count this training towards your continuing education units.
Please note: in order to teach Yin yoga, a 200 hour certificate is required. Visit
Karma Teachers 200HR YTT for more information.
More details to come soon. Please e-mail info@karmateachers.org with any questions.